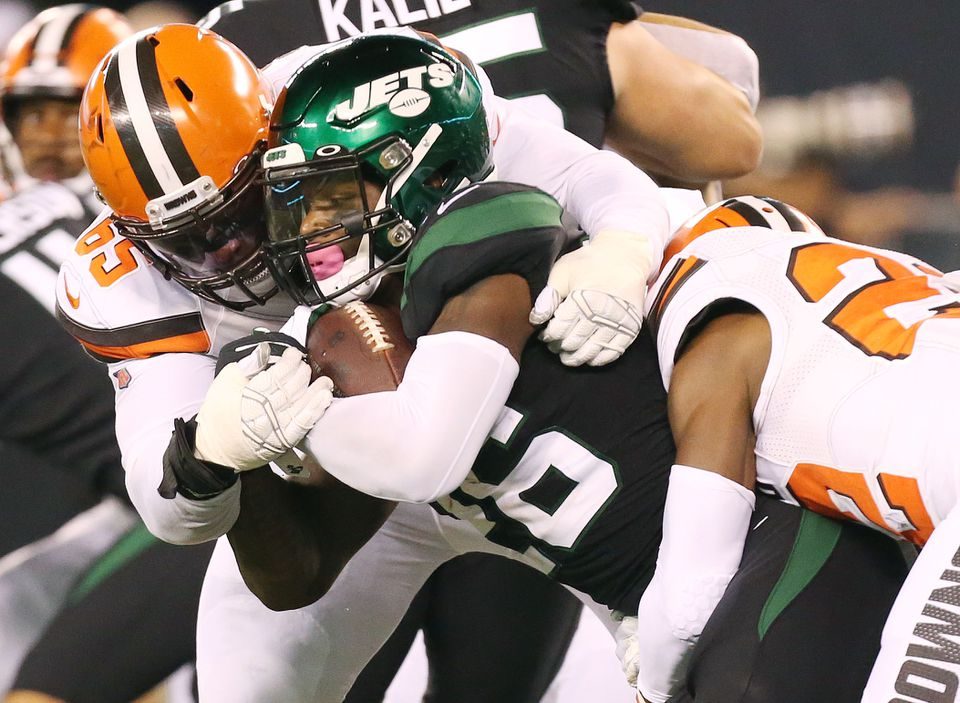 Monday Night Football
September 18, 2019
9/18/2019
By Joy Lynn Clark
Sometimes I follow sports, sometimes I don't. Usually, when I get started I have to keep watching just to know whats going on. Monday Night, I watched Monday Night Football on ESPN at the local pub. Had several drinks with my guy friend and ate a burger or two with no bun.
At the start of ESPN's presentation, Joe Namath was blinging so hard. Furs, rings, house, cars . . . The biggest baller of them all, I think.
Yes, this is super important to me! I pay close attention to what these guys are wearing. Especially those uniforms. Early in the season this is a good start for me. So, who's up New York Jets VS. Cleveland Browns. I actually chose correct on the best uniforms right away but, I will tell you some more first.
Personally, I have no connections to either team (Not from either place in any way really). So as far as my fandom goes I am not even sure who to cheer for. I kinda just watched cause all the guys were. Anyhow, there was some very sad news about one of the Jets players. He was out of the game because of the passing of his girlfriend. They have a kid together, and according to ESPN she was run over by a drunk driver. I'd say ESPN gave us at least 5 minutes of background on this. That is really sad.
The other thing, Sam Darnold got mono. He was out of the game too. The kissing disease is what they called it when I was a kid. I don't know if he's married or not but boy did I want to know.
Another thing about the Jets, they have a young coach. He was pretty hot but, I didn't get a good look at his face because he was constantly looking at his clipboard or notes, or whatever.
Now, onto the Browns. The team scores right away. OBJ – That's Odell Beckham Jr. for some of those idiots like me. He was hot and, obviously and I liked his shoes from last summer. I wanted a pair (yes, they were women's sneakers). He gets in, scores, and then takes a break. I am hoping for not too long. I think this guy is so important, everybody is wearing soccer socks. Better with shorts. I don't like those soccer socks with capri length because then I don't get to see those leg muscles. I hope they play somewhere warm next time.
I liked the whites on the Browns a lot. They were bright and shining. I also liked how the pants actually say the browns below the stripe. Guess who won? Of course, the Browns.
Image from Cleveland.com