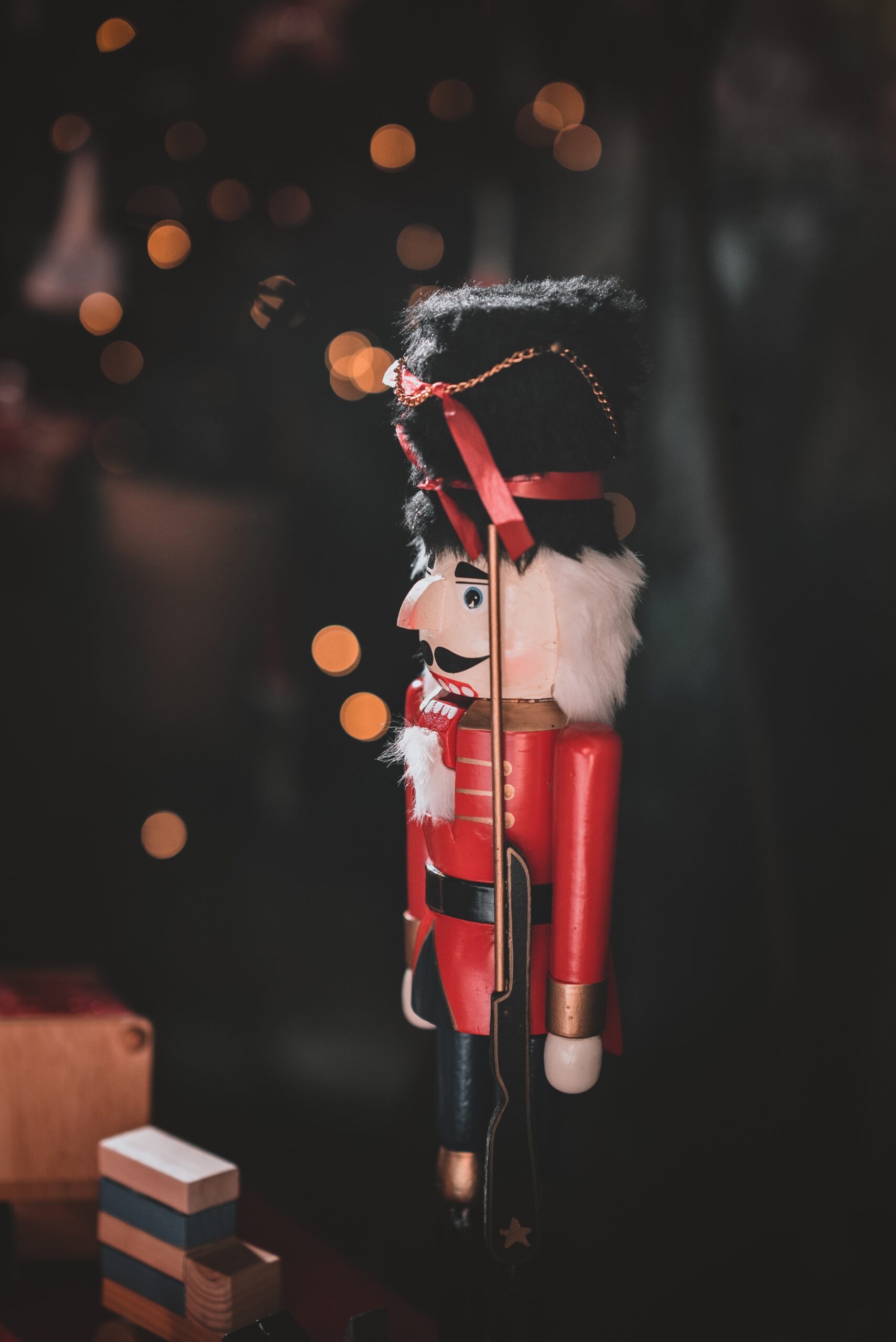 Chicago Civic at Benito Juarez Academy
Joy Lynn Clark
January 30, 2017
I almost stayed in the bed with my cat. Then I thought about all of the times that I enjoyed the Nutcracker as a child. The Nutcracker Ballet, The Nutcracker On Ice, and this evening's The Nutcracker Suite. I dragged myself out of the bed (ok, had mac n cheese and greens, I needed a nap). Anyhow, I got up threw on some makeup, made sure my son's clothes match, and we headed outside for a walk to Juarez. My son complained like its far. Then I told him about my childhood experiencing the Nutcracker.
At the start, the Director or Principal Of Juarez delivers the welcome in both English and Spanish. The Juarez Community Academy Advanced Band starts with, "Cancion de Navidad". I quickly forgot that I am watching students.
As the Juarez students start, "Patapan" I imagine sneaking around and trying to find my Christmas presents. I have unmarked, brown boxes for my son. I have caught him shaking them but, that's all he can get. Let him guess. As the student leave I realize that it must have been quite an honor to for them to get a chance to play with someone they look up to. In addition, these students are quite talented.
Upon exit, I realize that the Chicago Civic Orchestra might just play tonight. This is my first orchestra set change. There are people that line up the seats and arrange the sheet music. As the musicians file in I can't determine whether or not this is another group with Juarez or if it is the Civic. Who cares? I am just going to let my ears enjoy.
The First Chair Violinist enters. The Conductor enters and delivers the welcome bilingue (bilingual). The conductor once lived in Spain and related a story about how the Nutcracker is Cacahuete in Spanish which is very close to cacahuate which is a peanut in Spanish. I cracked up mainly because I am not a native Spanish speaker and also because I understood it totally. Then he related how the original Chicago Orchestra played the Nutcracker about 120 years ago.
The musicians in the Civic Orchestra began to play, "Miniature Overture" it became very clear that these are professionals. It is probably my 900th time hearing the "March" and I am still not tierd of it. I began to think of "Fantasia". In my multimedia world I see pictures when I hear music. After each cadence the bows go up.
At the start of the, "Dance of the Sugar Plum Fairies" the first two rows of strings begin to pluck. Next, the glittery bells enter and I remember having sweets as a child and sitting there quiet as a mouse.
I actually envision dancers doing their kicks to the "Russian Dance". Then the "Arabian Dance" starts and I used to believe that the Nutcracker was a villain. Oh, how I love this piece. Was there mice? Or a pretty ballerina? I see it all. Maybe the Nutcracker was a bad guy because a nutcracker is not a toy.
Oh, here come the ballerinas in, "Chinese Dance" plucking like petals but this is not that piece. The "Dance of the Reed Flutes" starts out light and sweet as you can imagine. The horns warm me up. I almost want to call these songs, Chestnuts. It is amazing how one can hear these songs a million times and they are familiar and timeless.
When the Harpist starts the , "Waltz of the Flower" I strain my neck to see the harp. At the end the conductor and the players stand. The Conductor exits. I think it is over but then the First Chair stands for a moment and then everybody "tunes?". I am not sure but that is what it sounds like when they all just use their instrument.
Then Conductor eventually comes back and tells us about Elgar's Variations on an Original Theme. He says that these songs were his impressions on his friends. Then the Conductor challenges us as listeners to try and guess which of these "friends" we might be. Well I am up for the challenge.
The first is his wife, dramatic yet sweet. "H.D.S-P" must be a fast talker and very saturated in stature. The bass makes me think that this is a heavy set man, lol. I take that back this a couple going back and forth. "R.B.T." must be a person of substance who is also bipolar. This song goes from heavy to light tones. On the other hand, "W.M.B." Allegro Di Molto had me wondering what the heck di molto meant. My guess is it's Allegro on fire, gimmie a cookie. Maybe "W.M.B." is a runner or, Idk. Truthfully, I did not even imagine a personality. "R.P.A." is a beautiful woman like from an old 1950's romance. Yeah that's helpful. Andantion: adjective more lighthearted than andante and in most cases quicker. Slightly more helpful but not much. My definition: kinda slow. Another beautiful woman enters but she seems practical and accessible. She makes use of nearly everything that is available. Ok this one is me for real.
"Troyte" Presto, I hope there's not a real story that makes you want to kill me. It is just my impression after all. The flutes are so light like someone is tip-toeing around. However, this is my friend so they probably just pussyfoot around everything all the time. In "W.N." I was glad to hear the woodwinds.