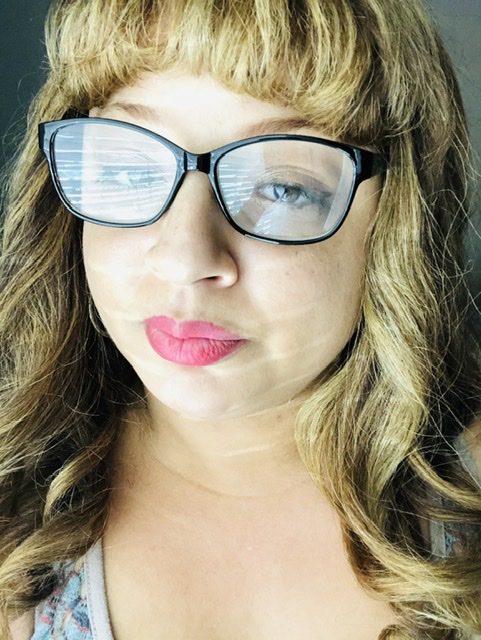 By Joy Lynn Clark
8/20/2020
Several years ago I went to lunch with a few friends. It was nice catching up with them. I shot the shit with them and let them all know about my pending Internet release of one of my albums.
One of them was my girl from way back, the other two guys I didn't know quite as well but I did remember them.
One of the guys wanted to holler, and we exchanged numbers. After that, we talked on the phone a bit but he told me that he was in the military and then he was soon to ship out.
I never saw the three of them together again. Eventually, the guy that wanted to holler at me reached out to me by phone. We caught up and it was cool.
Coincidentally, I was looking for a new place in Columbus. The housing prices seem pretty affordable and I thought that I should go visit and take a look. It was also not too far from his base.
Turns out, the housing prices weren't really more affordable. They have a base price and then you add on all of the amenities. I wasn't so sure that it was necessary to move here unless I was really interested in this guy.
After my househunting, I met the guy for lunch. It was cool but he totally wanted to go back to his place. I wanted to do more things around town so we parted ways.
I ended up just moving to Chicago. I started my website and went to school.
I ended up getting in touch with the guy on FB. This time he is in Afghanistan. We really became good penpals and I started to like him a lot. So much so, we started Sexting.
I began to wonder if he was letting anybody see our messages. On the other hand, I thought I was falling in love and I was thinking about getting married.
After what seemed like a really long time, he told me that he was coming home. I was so excited. I wanted him to visit me right away but he had to go to see his mom. Then, he had to go shopping. I am looking at the flights and then I realize that he probably won't be able to afford to come.
I was pissed. I talked marriage and we did all of that Sexting. I thought that I was in love but I realize that he wasn't very serious about me. I will just have to get over it.
A few years later I move south and the guy gets in touch with me again.
I don't get quite as invested in it as I did the first time but, we text a little and chat. He is in Louisiana this time and I am thinking that's really not too far so we continue to chat on and off.
I took a camping trip on the Appalachian Trail. I had the longest hike, and ended up walking back in well into the night. I sing and talk to the animals so they can be cool and leave me alone. I was pissed to be in the dark so I was raging. Mainly because my son had poison oak so I drove into town earlier. On my way back, the cops would not allow me to park near my camp so I had an extremely long hike back in. On top of that, they gave me a ticket.
Back on the trail, my hike and was rough and it was dark. I was so hungry and whatever I was thinking about was ratchet. Miraculously, food was airdropped to us in the woods. Unfortunately for me, I was just too tired to go get it.
After the camping trip I drove into Gainesville, GA and booked a hotel so that I could go to court for my ticket and my son could have time to recover. The guy told me that he was in Gainesville too visiting family.
This time, I really did want to make out. However, since my son was sick in my room he was going to have to get one of his own. He didn't, and we never met up. This time, I deleted his number and blocked him on FB. He totally breaks my heart.
About Post Author