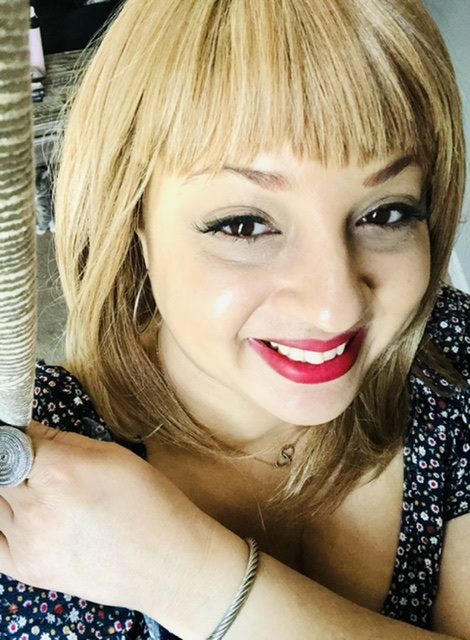 By Joy Lynn Clark
April 22, 2022
A couple of weeks ago I decided to put the site, "under maintenance". It has been weird. For the past few years my thoughts can be accessed by anybody from anywhere whenever they choose.
It was a breath of fresh air once again. As I fired up my laptop and I put on my headphones and went to my comfortable place of singing and producing music. It was bittersweet. Boy was I glad to have the music back in my life but boy was I said too. I started to reminisce about all of the sexism and racism that I always encounter just for being a, "power user." I am no programmer but, I like to think that I can create some cool media for the web.
I started, "stratosphere". It is a song that I wrote years ago and have attempted many times. I was elated at the fact that this time might be the charm. However, I was frustrated because I started to feel insecure about all of the people who might get ahead. Wait a minute, I am finally getting back to what I love and I am sitting here worried about who might get ahead.
Media is tricky these days. Over the past couple of years I have attempted songs and it seems as if they just disappear into thin air. Am I paranoid? I made "dumb dumbs" in my laundry room. Now I have a washer and dryer so that's a no go.
I made 20 versions of fauxs (foes) And most of the best ones disappeared. I look outside to see who's coming and going. And make a note of which vehicles leave the parking lot and I act a fool.
I started getting angry, "if I was a guy this wouldn't happen to me!" Unfinished versions may be floating about.
In the end, I decided to put the site on maintenance when I go into production. I am still nervous and rushing things out of fear. But get used to it friends because I really miss music.
I totally rushed these last two and the photos are awkward but it usually takes me a minute to get back into, "producer mode". So excuse me as I warm up my mic and go get a tan lol. I am in production.
OK this is gonna be a process and I'm gonna need a new look too. Give me some time.