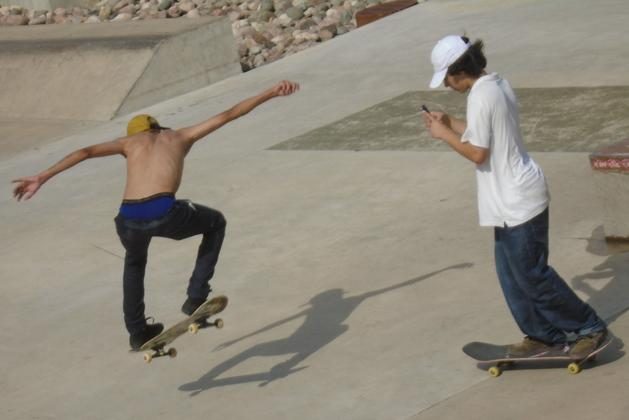 When the city began upgrading the parks (ok, it's like an ongoing process) I noticed that the city added a few skate parks.  The first one I noticed was on 31st Beach before the large marina project that you see today.  I noticed another on the lakefront on the northside and finally, one near Roosevelt.  I happened to notice the Roosevelt one often because it is right by the Metra.
Whoa is this one ever busy.  I asked my young and cool elementary kid if he wanted to go skating there but he wasn't too interested (yet).
Funny story, you know when surfers lay on their board and paddle to get out to the waves, that's my cool elementary kid on his skateboard and yes I have video should he ever treat me horribly as an old lady.
Anyhow, I am still impressed so, I saw some kids, got this shot and had to post.