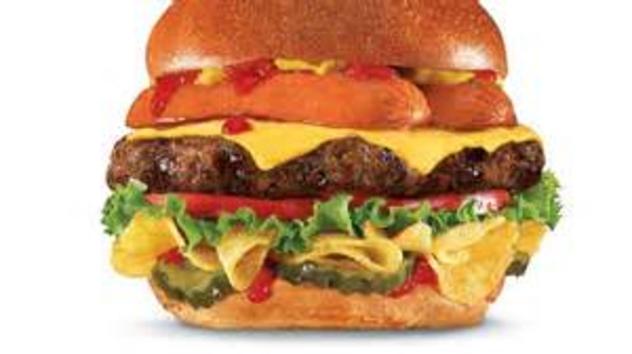 More About Doing Too Much: 2015 Year In Review
By Joy Lynn Clark
January 1, 2016
Months back I began to notice some of the most all inclusive dishes ever.  A hamburger with a hotdog and chips all under one bun, a fried chicken cake with mashed potato frosting, drizzled with gravy, and a cornbread center.  I thought, genius.  I have to compile a list.
All year I found dishes.  A pizza with a hotdog crust, and a beef sandwich topped with cole slaw and fries.  I am starting to think, I need everything NOW.
My son went into Gamestop to trade a game.  They needed my driver's license number.  I was like damn, do I have to be a part of this transaction?  Yes, America we need everything NOW.  It is hard to understand why it was so important that I be a part of this E for everyone trade.  It's not like I let my son drive here.
My license was expired (I confess, I never drive and I live in the center of the city).  Nonetheless, I took the bus to the DMV to renew.  Then I thought, Gamestop should accept bus cards.  However, there's something about a pawn law (which is what the salesperson actually said).  I thought to myself, "what an informed salesperson".
On the other hand, I am a card carrying Gamestop member so, don't they have all of this info on file?  There's my name, there's my address, and it matches the info you have on file.
I am not just picking on Gamestop.  It happens to be my son's favorite place.  However, I find myself giving tons of personal information to people who already have plenty.
Last year, I thought it was just personal information.  Turns out, everybody wants everything all the time.
I was walking downtown and I saw some great window displays at Forever 21 (I know, right).  I went inside and my head exploded.  I didn't know where to go first, I was like a computer and just froze.  There was just too much going on, all at once.
Then I thought, I want a sub with everything on it.  Then I thought, I need to build a new site.  I am feeling lots of pressure over this.  Maybe I should just get a protein packed smoothie.  Maybe I can just expand the site I have.
Then I thought about my education.  I studied Multimedia Production.  I took classes in graphics, web design, 3D, audio production, and video production.  My major was doing too much.
Where do we draw the line between convienience and too much information?
About Post Author