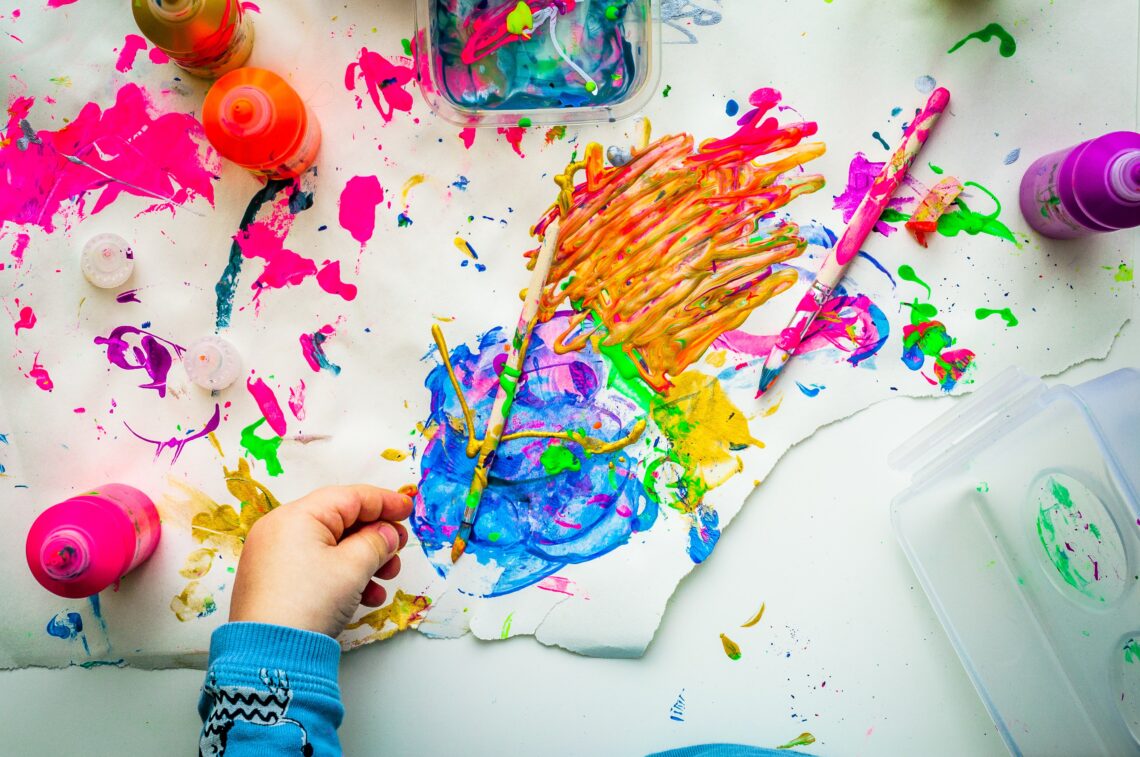 Getting Schooled On The Arts
By Joy Lynn Clark
7/13/2022
Back when my child and I lived in the city, my child got the opportunity to go to a magnet school. He could have chosen math and science or a school for the arts. The math and science Academy were much closer but, I was uneasy about him attending another school that was so closeby.
For the past couple of years, I homeschooled my child because I was nervous about the political climate in my new awesome neighborhood. I had attended a PTA meeting and I quickly realized that my neighborhood school already had some important goals on the table. I wanted the library and computer lab upgraded but the school had more landscaping and exterior things to take care of first. They also wanted to hire more maintenance staff.
This all seemed pretty important to me so I felt no need to keep coming to these meetings and try and understand the Spanish. "Well," I thought. Back to Chicagogenius.net.
Chicago genius was an album title for Dazee Dizzle and my old URL.
This school year ended up being tougher than I thought and I assumed that I would have to get to know this neighborhood much better before I get into the PTA game.
We spent the next few years homeschooling. We visited museums, went to the library, and even spent lots of time doing activities with the park district. My child still got to spend plenty of time with other children. I even put him in the afterschool program to hang with the school kids. Work wise, my child and I were very productive and spent lots of time in And around the neighborhood. He spent the mornings doing lessons and we Went out after lunch.
After I started and released Chicago Genius, I started to suspect that some of the old crew were around my neighborhood. I even began to wonder if I had a neighbor or two that knew some of them. My old buddy from high school claimed to be doing an event nearby with lots of lights. I know a buddy of mine who does graphic design who was probably working for a politician nearby. I also started dating Which was shaky but plenty more than I had been having.
After a couple of years I started thinking that my child was still spending too much time at home as was I. I thought he might like middle school better. Which is how the school for the arts won us over the other choices. The other schools were K through 8. In the end, my child took the bus or train about two stops to the middle school for the arts where he was a drama student.
At first I walked him all the way up to the Racine train stop. However, my grandfather passed away and I had just inherited his car. I attempted to drive them all the way but with traffic, the train was better so I have been driving him back and forth to the train stop daily. I even had a former classmate of mine from grammar school as his music teacher.
During that same time I ran into Tez at the Google Music conference. We exchanged info as we hadn't spoken in years and then I met these other cats too.
I gave Tez A ring and let him know the area I had moved to. I knew he probably didn't believe me so I wanted to quickly meet so we aren't constantly stepping on each other's toes and I wanted to squash any and all weirdness from the past.
As I sat in my car crying about grandpa and wondering if this is a studio where those cats from the Google Music conference are from; I realize that I am not sure if I'm ready for Tez yet. He took a, "Yeah right" kind of tone and I was offended. He asked where I was and I told him but I wish that I had not. He stood me up and later said, "I don't know about you."
As I was strolling down 18th for coffee and baked goods, I ran into this couple who invited me to their studio opening. It was near my place and it seemed like a cool thing to check out later this week. The store front portion of the opening had a DJ and some retail items. They also had a small stage area for performers. They had a seriously tall local who I think is… "Oh hey!, It's lucky!" Bump J's old producer. "We exchanged info and spoke with the studio owner. I thought that if I could get the rate down then I could profit but we will discuss that another time, "thanks Guy".
The grant writing process
I decided to attend a grant writing workshop because I thought that I could get a grant to cover the cost of the site and also help young people develop their skills in photojournalism. I ended up seeing Tez again at an event near my place. Things went slightly smoother although I had a sneaking suspicion that my new girlfriend needed his info.
By fall of 2017 my grant proposal was turned in online. I broke up with my girlfriend and I am haggling with this new lady at the copyright office over Chicagogenius.net. First you can't be a URL. Done. Chicago Genius. then it has to be distributed. Done. It's on Amazon. Now what?
Stepbrother calls, let's go see the distilleries in Kentucky" let's go!